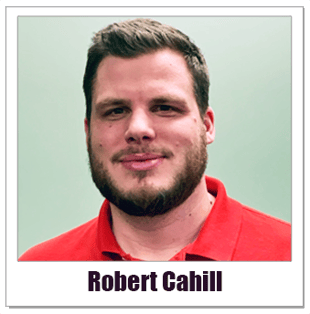 "Our advertising on Detroit radio generates 10-12 quality leads from prospective students every week," says Robert Cahill, Director of Communications at Northwestern Technological Institute in Southfield.
"On average," he says, "22% of these leads will close. This is a bigger return than our television advertising delivers."
Since 1979, the school has been training students for careers in the Heating, Ventilation, and Air Conditioning industry. Currently, Northwestern Tech enrolls 650 students per year into its 45 week, program.
"For 35 years, our marketing strategy was to primarily use advertising on daytime television to target unemployed men," says Mr. Cahill. "This approach really helped build the school."
"By 2015, though, our enrollment had dropped by nearly 40%. That's when we knew we had to try a new approach." The new strategy would include advertising on Detroit radio.
The Target Audience Changes For The First Time
"The first thing we did was to broaden our reach, says Mr. Cahill. "Instead of just targeting unemployed people, we started going after under-employed people, too. These types of students are easier to place with employers, which helps our brand overall."
To reach this new target audience, Mr. Cahill began to move Northwestern Tech's television advertising from daytime programming like Jerry Springer, more towards higher quality prime-time shows and networks such as Fox Sports Detroit.
"We saw a spike in enrollments pretty quickly," he says. "But, most importantly, people were telling the school's owner, that they were seeing the ads. In 25 years, nobody had ever told him that."
Advertising on Detroit Radio Added To Media Mix
In 2017, Mr. Cahill tested advertising on Detroit radio for the first time.
"It's something I had wanted to do since 2015. I knew that the television landscape was fracturing," he says, "our target audience were cutting-the-cord and moving to things like Netflix.
"I knew, though, that radio was still strong. Almost 80% of people who get into cars still turn on their radios. Almost everyone in Metro Detroit still drives to work every day."
The first four-week test of Detroit radio, however, fell short of Mr. Cahill's expectations.
"We did get some leads," he says, "but not as many as I had hoped for. We didn't lose money, but the ROI was pretty low."
Mr. Cahill was given a budget to test radio one more time. The second time, though, he made a crucial change.
"During the first test, I used 30-second radio commercials," he says. "But, I realized for a business like ours with little brand recognition, we needed more time to sell prospective students on several points."
These points included explaining the benefits of pursuing a career in HVAC and how Northwestern Tech can prepare students to earn these jobs.
"So, our second test used 60-second commercials. This led to more leads, which led to more students."
Radio Leads Are 30% More Likely To Become Students
"After about two weeks of testing, not only were we seeing quality leads coming in from our radio advertising, these leads started closing at a 30% higher rate than our television leads."
The school's radio advertising was performing so well, the test was extended several times.
"In 2018, we did something we had never done before with any of our advertising," says Mr. Cahill. "We committed to a 52 week schedule."
"By committing to an annual schedule," he says, "we were able to weave Northwestern Tech into the fabric of the radio stations by utilizing several sponsorship opportunities including studio naming rights."
Advertising on radio remains a key part of the school's marketing plan. To accommodate, the inclusion of the medium, the television budget has been cut considerably.
"Because we have been able to sustain a high level of lead generation and conversions," says Mr. Cahill, "we repeated our annual advertising commitments on Detroit radio in 2019 and again for 2020.
More Advertising Advice For Detroit Small Business Owners