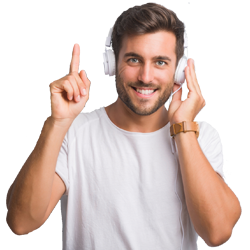 Detroit area business owners have an abundance of options for marketing their goods and services to local consumers. New research from Nielsen, however, indicates that advertising on Detroit radio is still the best way to reach local shoppers.
Every week, according to Nielsen, Detroit radio reaches 2.8 million adults. This is significantly more than are reached by social media, local TV stations and cable systems, newspapers, streaming video and audio, and podcasts.
In addition to listening to their favorite Detroit radio stations over the air, Nielsen reports that 701,141 adults also listen to local stations online every month.
As a matter of fact, according to a study conducted by Edison Research during the third quarter of 2022, among Adults 25-54, 17% of all time spent listening to local AM/FM stations occurs online. This share of online listening has nearly doubled since 2016.