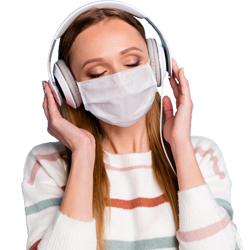 During July, 1.6 million adult listeners spent 1.75 hours per day listening to their favorite Detroit radio stations, according to Nielsen. Despite an avalanche of pandemic induced disruptions, the daily time spent with radio is down by only by one-quarter-hour from a year ago.
Some advertising experts had predicted that as consumers spent more time at home because of COVID-19 concerns, the hours devoted to radio listening would dramatically decrease. That, however, was not the case.
In July of 2019, according to Nielsen, 26.3% of radio listening occurred at home. During July of this year, in-home listening jumped to 34.5%. Despite the reduction in out-of-home activities, though, consumers still spent nearly the same amount of time listening to Detroit radio.